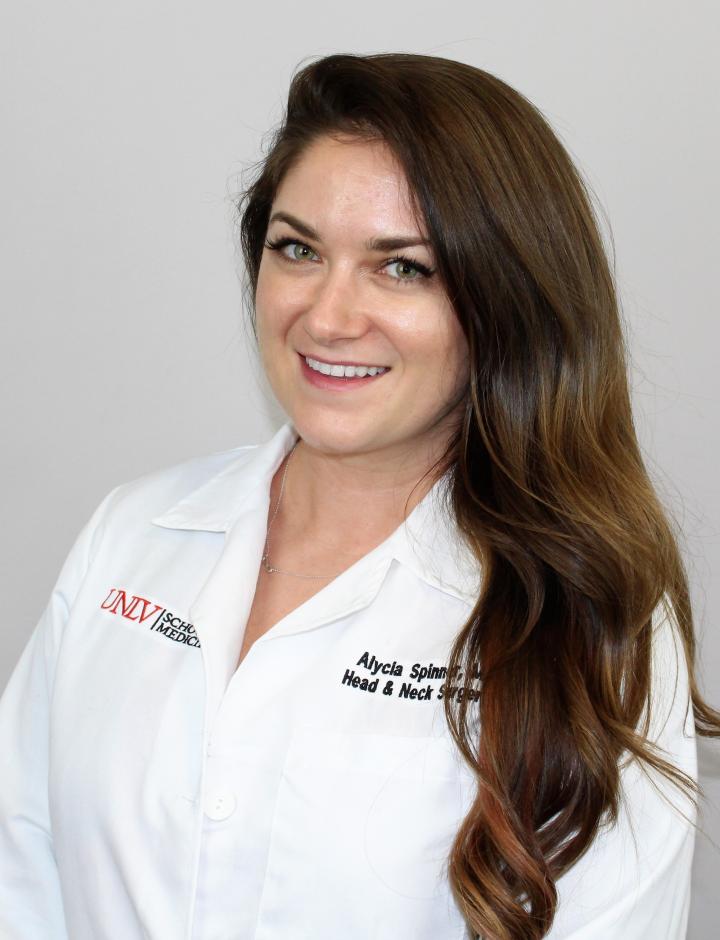 Alycia Spinner, MD
Pediatric Otolaryngology
Dr. Spinner is a board-certified otolaryngologist with additional fellowship training in the area of Pediatric Otolaryngology.
Her scope of practice encompasses all aspects of pediatric head and neck disease including disorders of the ear, complex airway disease, cleft lip and palate, sleep disturbances, neck masses, and sinus conditions.
She earned a bachelor's degree in the arts from Agnes Scott College in Atlanta, Georgia before completing in medical school at Mercer University in Macon, Georgia. She was the inaugural otolaryngology resident and the University of Nevada School of Medicine, which is now the Kirk Kerkorian School of Medicine at UNLV. She completed a fellowship in Pediatric Otolaryngology at Vanderbilt University in Nashville, Tennessee before returning to Las Vegas.