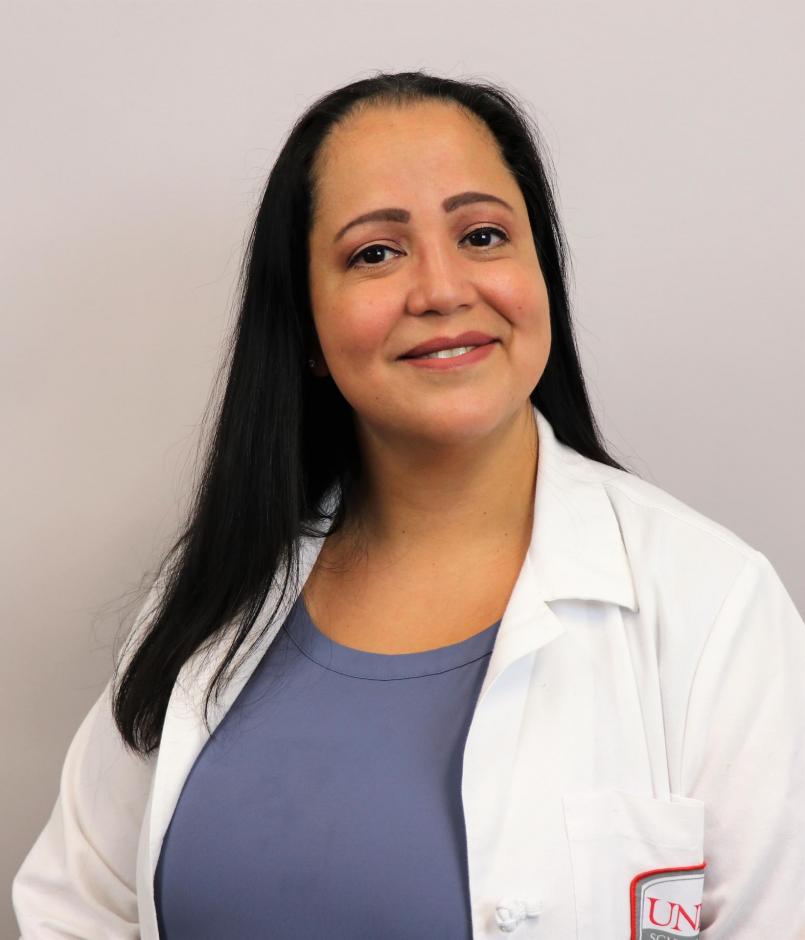 Carmen Flores, MD
Trauma Surgery
Dr. Carmen Flores, an assistant professor in the Kirk Kerkorian School of Medicine at UNLV Department of Surgery, practices general, trauma, acute care and burn surgery.
A graduate of the University of Illinois at Chicago College of Medicine, Dr. Flores completed fellowships in both surgical critical care and trauma/acute care surgery through the Kirk Kerkorian School of Medicine at UNLV.
While in medical school, she was one of 250 medical students to receive a prestigious Albert Schwitzer Fellowship — the year long program is designed to increase the skills of young physicians, who work to address the needs of underserved people. Dr. Flores also became a member of the Gold Humanism Honor Society which honors students and teachers who are exemplary in clinical care, leadership, compassion and dedication to service.
Her research has been published in journals that include the American Association for the Surgery of Trauma and Otolaryngology Care Reports. Dr. Flores has been a principal
investigator or co-investigator on research projects in Nevada, California and Arizona.
Born and raised in Los Angeles, Dr. Flores completed her undergraduate studies at the University of California, Los Angeles (UCLA), where she also earned a bachelor's degree in sociology. She has a keen interest in the care of underserved communities.