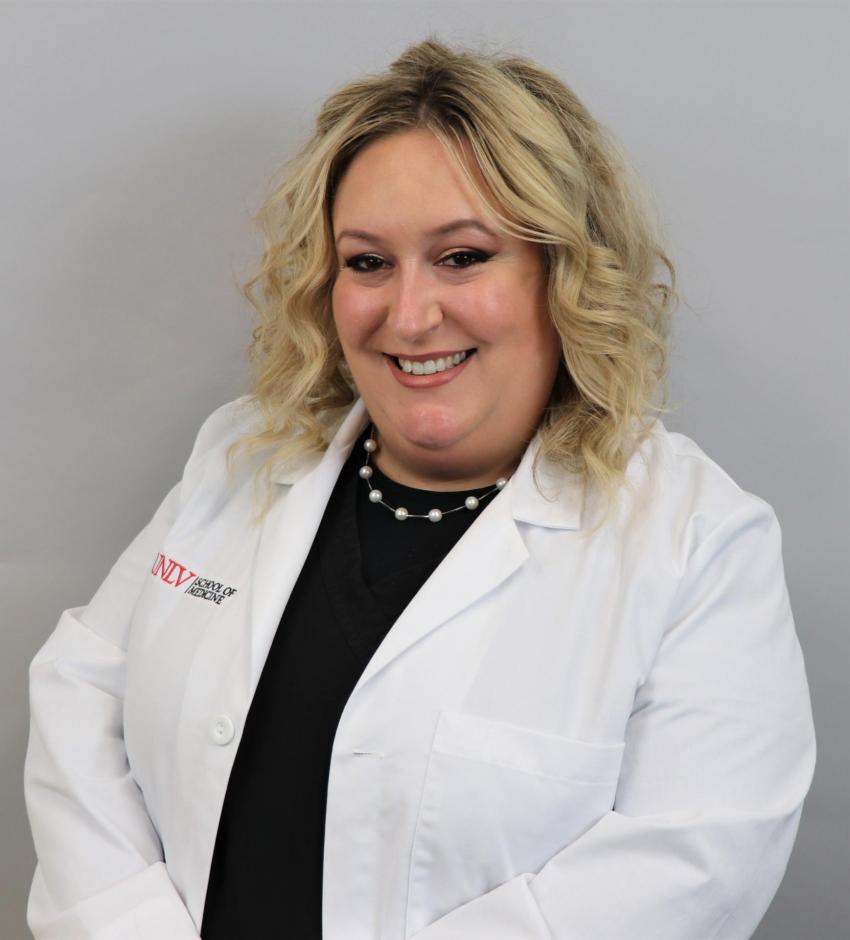 Elizabeth C. Wilkes, NP
Pediatrics
Elizabeth C. Wilkes, who holds a master of science degree in nursing from Purdue University Global, is a nurse practitioner in general pediatrics for UNLV Health, the clinical arm of the Kirk Kerkorian School of Medicine at UNLV.
She provides pediatric primary care services, including obtaining comprehensive and focused histories, conducting physical examinations, developing diagnoses and implementing individualized care plans. Such care plans include prescribing medications, ordering diagnostic examinations such as labs/imaging studies, and completing in office procedures when necessary.
A graduate of Sacred Heart University in Connecticut, where she earned her bachelor of science degree in nursing and won Student Nurse of the Year honors, Wilkes has worked in several Southern Nevada hospitals, including the St. Rose Dominican Hospitals. There, she was honored with both the Star Performer Award and the Hello Human Kindness Award.
Wilkes achieved board certification as a family nurse practitioner through the American Nurses Credentialing Center (ANCC).