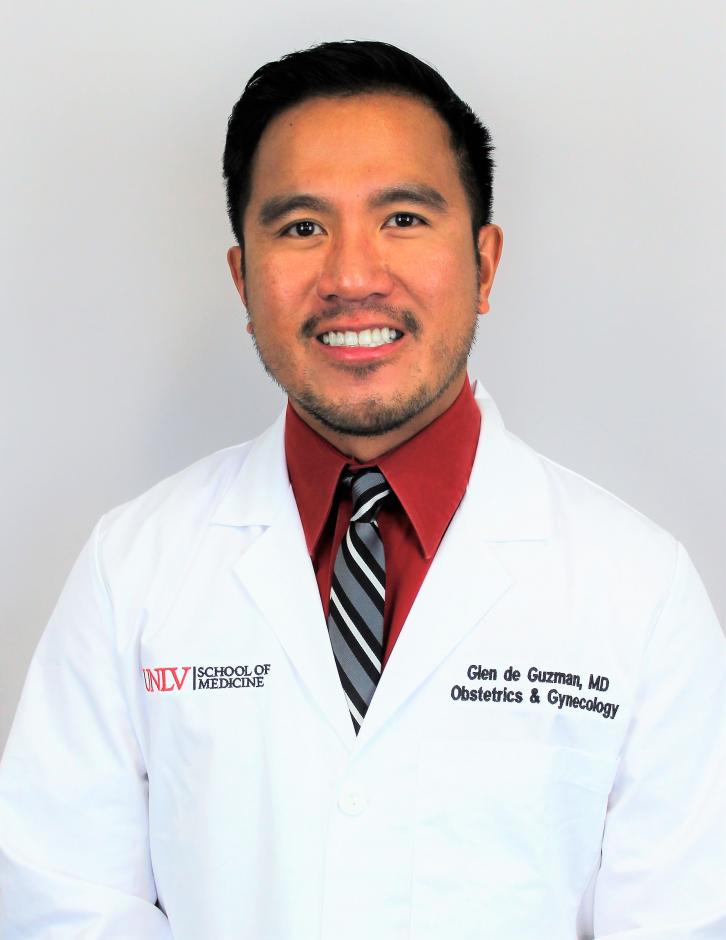 Glendell de Guzman, MD
Obstetrics & Gynecology (OB/GYN)
Dr. de Guzman is board-certified in obstetrics and gynecology, and practices general obstetrics and gynecology. His main interests include general obstetrics, family planning, contraception counseling, STD screening and treatment, and gynecological surgical procedures.
Dr. de Guzman worked at the Harvard Vanguard Medical Associates and its affiliated Harvard University hospitals for the last 3 years prior to joining the Kirk Kerkorian School of Medicine at UNLV faculty.
He served as a physician at the Harvard University Health Services and was heavily involved in teaching medical students and residents as part of his clinical care. In addition, Dr. de Guzman is an active medical volunteer who participated in international volunteer programs at the Dominican Republic, Guatemala, and the Philippines.
Dr. Glen de Guzman, an assistant professor of the Department of Gynecologic Surgery and Obstetrics at the Kirk Kerkorian School of Medicine at UNLV, went to college at Utah State University, completed his medical degree at Pennsylvania State University and his general obstetrics and gynecology residency at the Abington Memorial Hospital in Pennsylvania.
He completed a year of research fellowship in breast cancer at the National Institutes of Health in Bethesda, Maryland. Dr. de Guzman was born in the Philippines and grew up in the United States. He enjoys traveling and learning a new culture. His most ambitious expedition was his voyage around the world. He speaks multiple languages including Spanish and Tagalog.