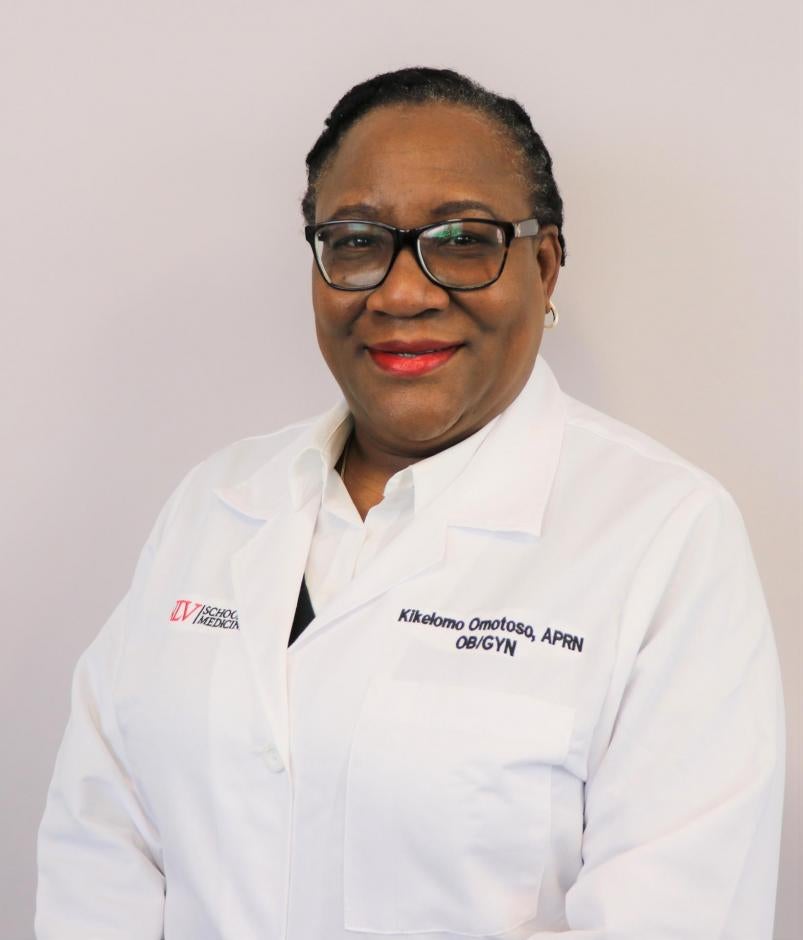 Kikelomo Omotoso, APRN
Nurse Practitioner
Kikelomo Omotoso, APRN started her nursing career in Maryland. She went to Marymount University in VA where she studied nursing after her first degree in Business and Finance. She then went to Drexel University in PA where she did her Women's Health Nurse Practitioner program and earned Master's in Nursing. She is in the process of finishing her PhD in public health at Walden University. Kike has a particular interest in the care of adolescents and young women. She believes in health education, disease prevention and health promotion.
Kikelomo has over 15 years' experience in Women's Health. She has been practicing as a Women's Health Nurse Practitioner for the past 7 years. She has been a registered nurse for over 20 years. She received a "Value in Action" for being an excellent clinician from Carolina Medical center, Charlotte, North Carolina.
In addition to being a Women's Health Nurse Practitioner, she also holds a degree in Business and Finance and a candidate for PhD in public health.
Prior to relocating to Nevada, she worked as a primary care/GYN provider in Bullhead City, Arizona and as a labor/delivery nurse extensively in various hospitals in Maryland and North Carolina. She worked as a nursing manager at Prince Georges Medical Center in Maryland and at Carolina Medical Center in Charlotte.
Kikelomo resides in Las Vegas with her family. She is a travel enthusiast and enjoys spending time with her family. Prior to moving to USA, she lived in England, where she studied Business and finance and worked many years with Royal Bank of Scotland.