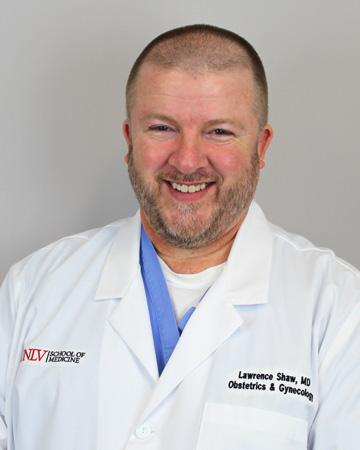 Lawrence Shaw, MD
Obstetrics & Gynecology (OB/GYN)
Dr. Lawrence Shaw, an assistant professor in the Kirk Kerkorian School of Medicine at UNLV Department of Obstetrics/Gynecology, is graduate of the University of California Irvine School of Medicine.
Dr. Shaw, who also holds a Master of Science degree in engineering from the University of Southern California, completed a residency at Southern Illinois University.
His published research, " Congenital Epulis: Three Dimensional Ultrasonographic Findings and Clinical Implications," appeared in the Journal of Ultrasound Medicine.
Dr. Shaw is board certified by the American Board of Obstetrics and Gynecology.