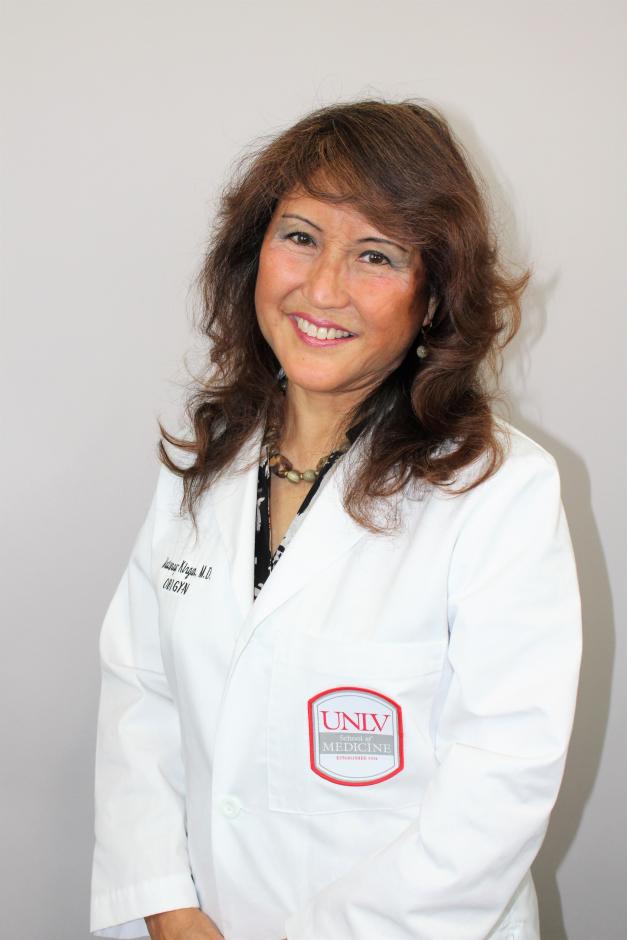 Marsha Matsunaga-Kirgan, MD
Obstetrics & Gynecology (OB/GYN)
Dr. Marsha Matsunaga-Kirgan, a professor and acting vice chair of the Kirk Kerkorian School of Medicine at UNLV Department of Gynecologic Surgery and Obstetrics, has had her research published in publications that include the British Journal of Pharmacology and Journal of Investigative Medicine.
In 2013 she won the Association of Professors of Gynecology and Obstetrics Excellence in Teaching Award.
She is a graduate of the George Washington University School of Medicine. She completed her residency at the University of Southern California, Keck School of Medicine.