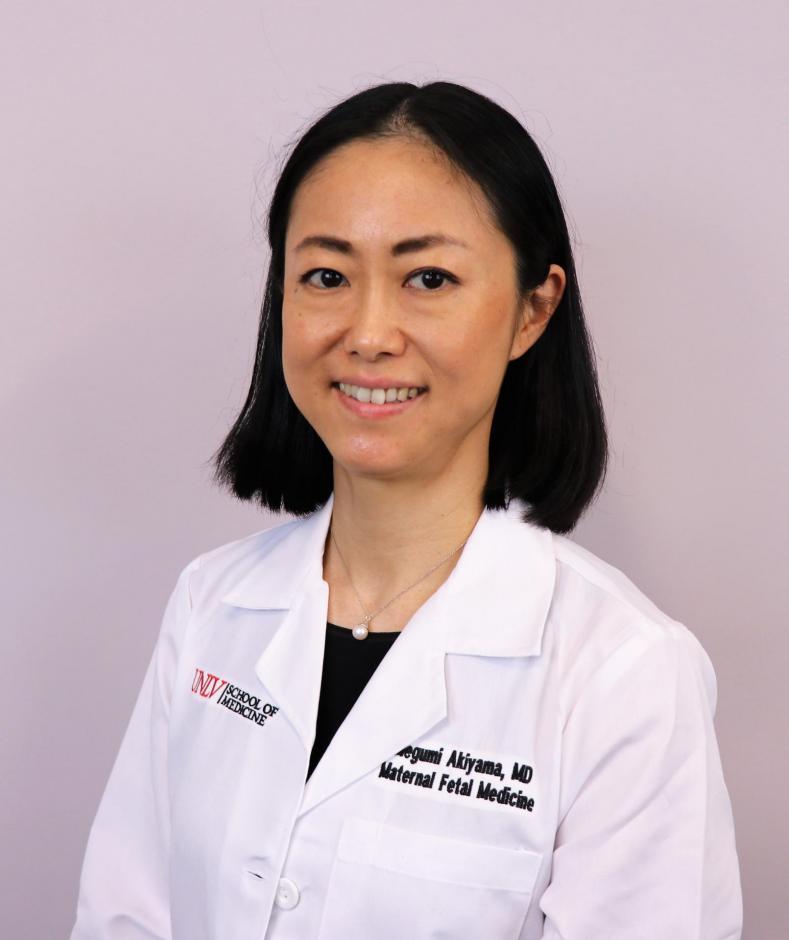 Megumi Akiyama, MD
Maternal Fetal Medicine
Dr. Megumi Akiyama, an assistant professor in the Kirk Kerkorian School of Medicine at UNLV Department of Gynecologic Surgery and Obstetrics, completed a fellowship in maternal fetal medicine at the University of Hawaii.
A former staff perinatologist at Desert Perinatal Associates, Dr. Akiyama did her ob-gyn residency training at the University of Nevada, Reno. There, she won the Phillip H. Goodman Resident Competition in Critical Appraisal.
Dr. Akiyama, whose research has been published in the International Urogynecology Journal, earned her MD degree at the State University of New York at Buffalo.
Prior to being awarded her MD, Dr. Akiyama received a bachelor's degree in French and French Literature/Sociolinguistics and a master's in bilingual and bicultural education — both from the State University of New York at Buffalo.