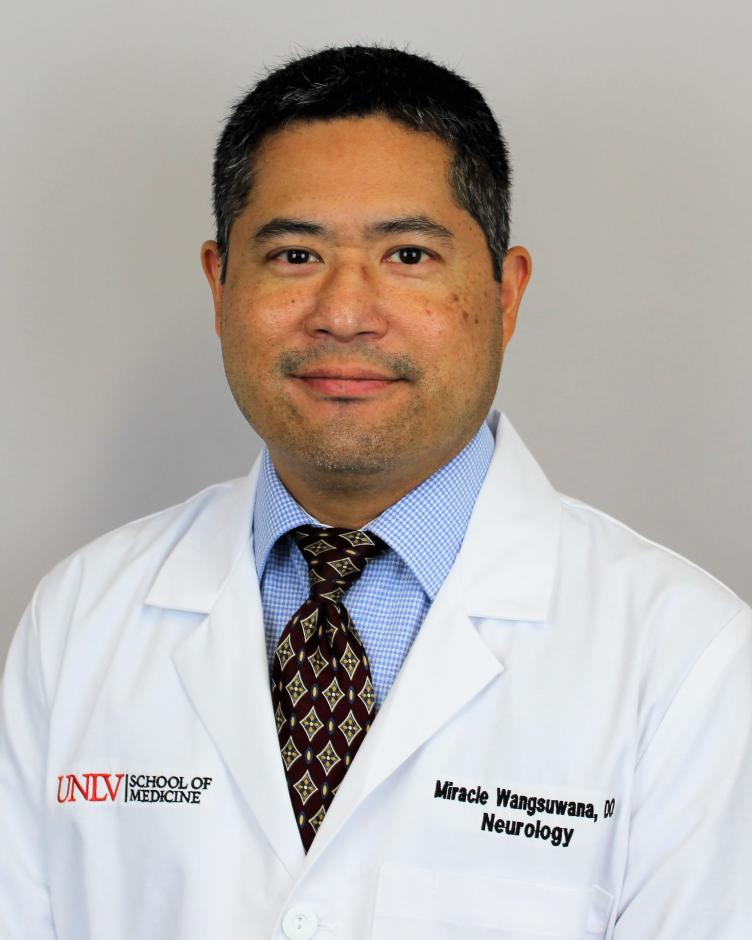 Miracle Wangsuwana, DO, MS
Neurology
Dr. Miracle Wangsuwana offers a full scope of general adult neurological care, he most often sees patients diagnosed with epilepsy, multiple sclerosis, migraines, headaches and carpal tunnel syndrome.
Dr. Wangsuwana's lifelong interest in the neurosciences was first stoked in junior high school as he sought out a career that would allow him to help others while also satisfying his intellectual curiosity. Between medical school and the completion of his residency, he made it a mission to pursue hands-on learning, participating in three externships focused on tremors, general neurology, and epilepsy, respectively, at institutions including the National Institute of Neurological Disorders and Stroke (NINDS).
Now, as a board-certified physician in adult neurology, he emphasizes two key points: communication with patients and compassion, both of which he views as critical to the development of a good physician.
Dr. Wangsuwana enjoys the academic medical setting, as it allows him to aid in training the next generation of physicians while providing sufficient leeway to more thoroughly discuss issues with his patients. He teaches first-year medical student "Problem-based Learning.
As a member of the American Academy of Neurology and Diplomate of the American Board of Psychiatry and Neurology, Dr. Wangsuwana spent five years as a private practice owner in Carson City before joining the academic world in 2011.
Education
Neurology Residency, University of California, Irvine Medical Center (2005)
Internship, Sisters of Charity Hospital (2002)
Doctor of osteopathy, Midwestern University (2001)
Master of science degree in physiology and biophysics, Georgetown University (1997)
Bachelor of arts degree in molecular and cellular biology, emphasis: neurobiology, University of California, Berkeley (1995)
Awards
Resident Education Award, University of Nevada, Reno School of Medicine