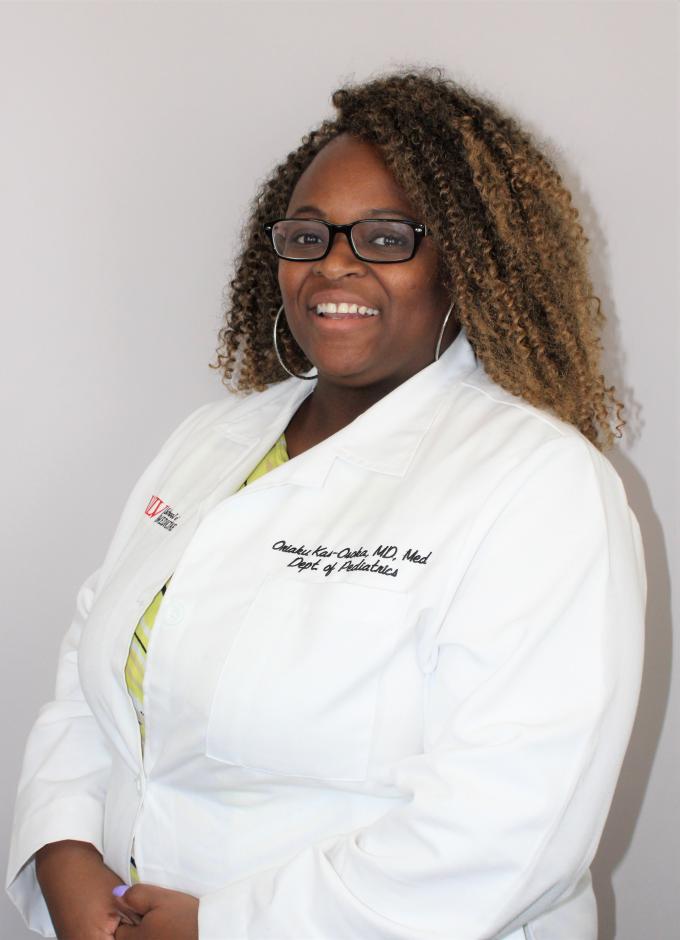 Oriaku A. Kas-Osoka, MD, MEd
Pediatrics, Adolescent Medicine
Dr. Oriaku A. Kas-Osoka, an associate professor in the Kirk Kerkorian School of Medicine at UNLV Department of Pediatrics, is one of the few Southern Nevada physicians who specializes in adolescent medicine.
With an educational background that includes a fellowship in adolescent medicine from Cincinnati Children's Hospital and Medical Center, Dr. Kas-Osoka appreciates that working in academic medicine allows her to work with both patients and students.
"I purposefully got a master's degree in medical education because I wanted to focus on connecting educational research to my clinical work," she said. "My goal is to teach medical students and residents about the importance of adolescence as it is one of the times in a child's life that we as doctors can make a huge impact. If we cater to them and look out for their well-being, it will make a difference in their future."
A graduate of the medical school at UCLA, Dr. Kas-Osoka believes there must be more attention given to mental health programs.
"I am a big advocate for mental health care among children, teenagers and young adults," she said. "I recognize that there may be a stigma in the community about getting help and, because of this, people wait too long. We as a community of medical professionals, social workers and mental health professionals need to work together to provide team-based mental health care for those who need it."