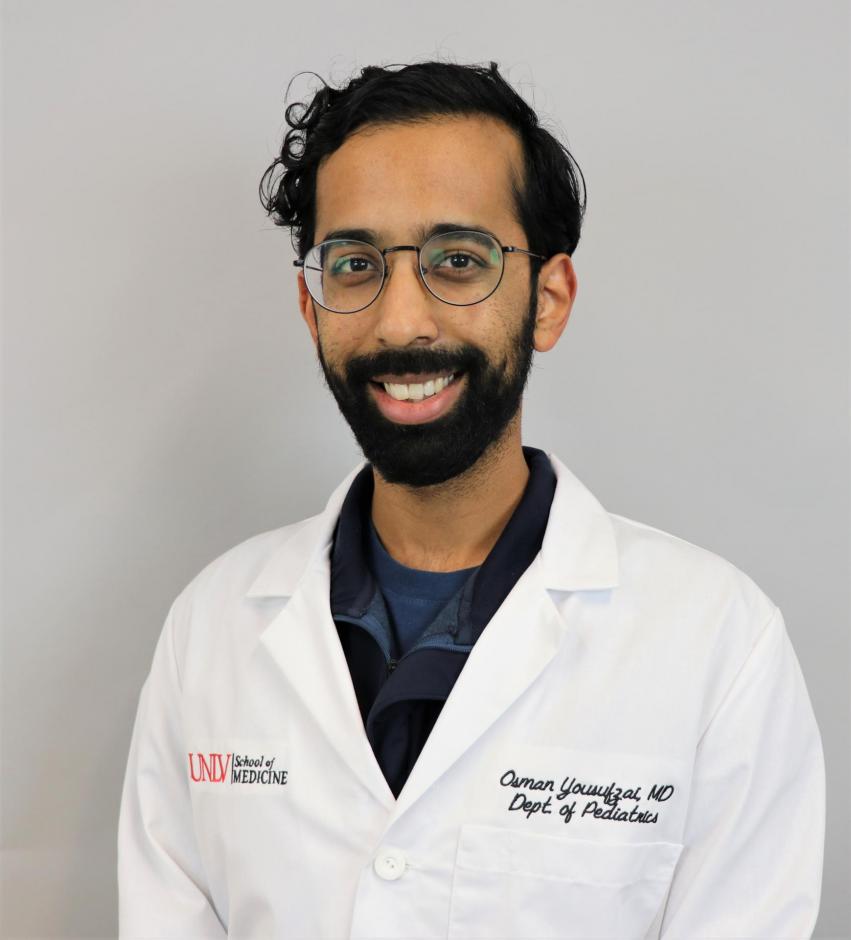 Osman Khan Yousufzai, MD
Pediatrics
Osman Khan Yousufzai, MD, a graduate of the Medical College of Georgia, is an assistant professor in the Kirk Kerkorian School of Medicine at UNLV Department of Pediatrics.
Named chief resident during his pediatric residency training at the Kirk Kerkorian School of Medicine, Dr. Yousufzai's writing has been published in the American Medical Association's Journal of Ethics.
A member of the American Academy of Pediatrics, Dr. Yousufzai has cared for complex patients requiring coordination of care at University Medical Center and Sunrise Hospital and Medical Center.
Dr. Yousufzai graduated from the University of Georgia with a bachelor's degree in biology. He enjoys teaching evidence-based medicine to resident physicians and medical students.