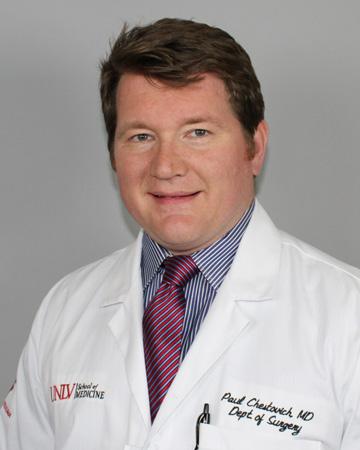 Paul J. Chestovich, MD
General Surgery, Trauma and Surgical Critical Care
Dr. Paul Chestovich, an assistant professor in the Kirk Kerkorian School of Medicine at UNLV Department of Surgery, graduated from Purdue University with degrees in chemical engineering and biochemistry prior to receiving his medical degree from Indiana University.
He completed a general surgery residency at UCLA and an acute care surgery fellowship at the University of Nevada Reno School of Medicine. He has an active practice in trauma, critical care, burns, and acute care surgery, and is an active performer of clinical research.
The clinical interests of Dr.Chestovich include laparoscopic evaluation of trauma patients; abdominal wall reconstruction; spinal access and exposure surgery and tactical medicine.