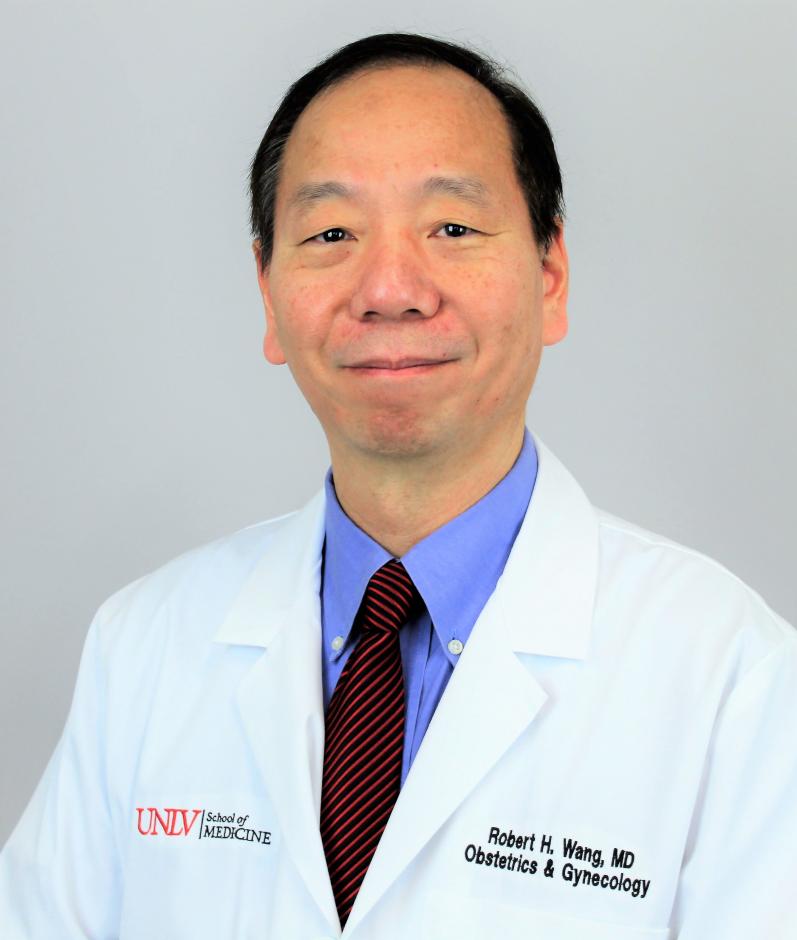 Robert H. Wang, MD
Obstetrics & Gynecology (OB/GYN)
Dr. Robert H. Wang completed his medical school education at the University of Alabama in Birmingham after he finished his graduate school education at the University of New Mexico with a PhD degree in immunology.
He then received his OB/GYN residency training at the Texas Tech University Health Sciences Center in Lubbock. After his training, Dr. Wang engaged in his solo practice in Houston for several years before he relocated to Las Vegas.
In Las Vegas, Dr. Wang joined a local HMO group for the next few years. Dr. Wang then relocated to China and continued to practice as a full-time OB/GYN physician for the next few years. In 2015, he and his family moved back to Las Vegas and joined the UNLV School of medicine as clinical faculty.
Dr. Wang is a well respected and board-certified OB/GYN physician who provides services to patients at Sunrise Hospital. He has delivered hundreds of babies since his return in 2015.
Dr. Wang has a friendly personality, a strong work ethic, excellent professionalism, and a passion for educating the next generation OB/GYN resident physicians.