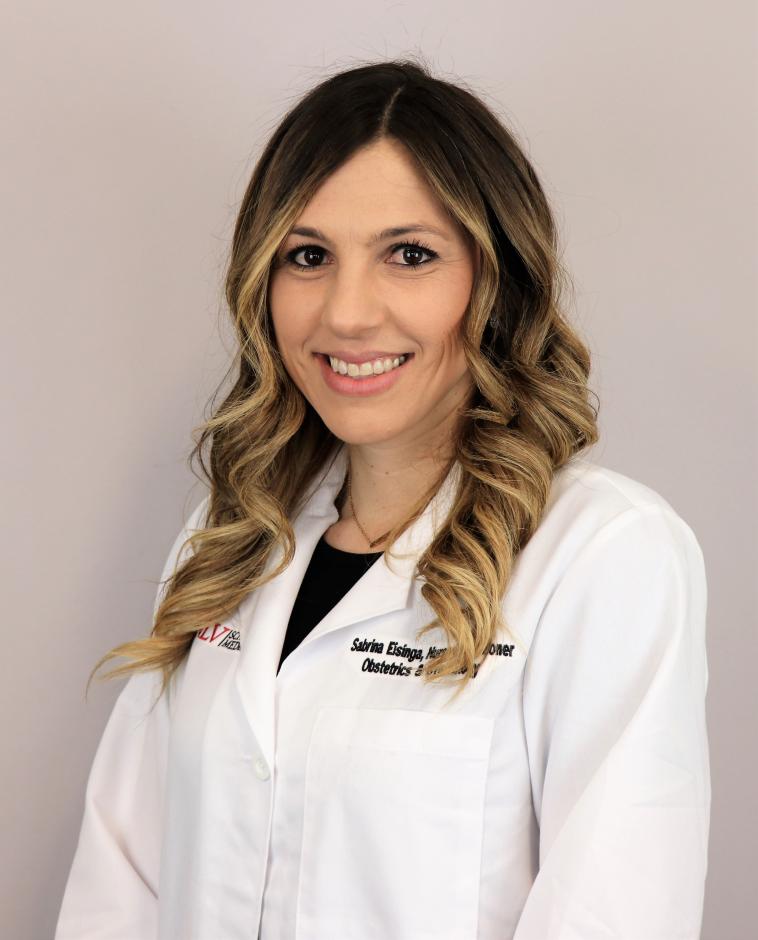 Sabrina Eisinga, APRN
Nurse Practitioner
Sabrina Eisinga was born and raised in Las Vegas, Nevada. She attended Arizona State University where she obtained a bachelor's degree in Kinesiology and a minor in Spanish. Later, she attended Nevada State College where she obtained her Nursing degree. She earned her master's degree in Nursing with a specific concentration of Family Nurse Practitioner at the University of Nevada, Las Vegas. In her free time, she enjoys, traveling, playing tennis, going to the gym, and spending time with her family.
Prior to joining UNLV Medicine, Sabrina worked as an obstetrical nurse in the acute care setting in Labor and Delivery at Sunrise Hospital.
Prior to her medical career, Sabrina played tennis at the collegiate and professional level. She obtained a full tennis scholarship at Arizona State University. Sabrina also traveled the world while competing at the highest level. Sabrina is a first generation American and is fluent in Italian and Spanish.
Sabrina lives in Las Vegas with her husband and two young children, a daughter and a son. A devout Vegas Golden Knights fan, she is proud to have been born and raised in Las Vegas.