Mojave Counseling Youth Clinic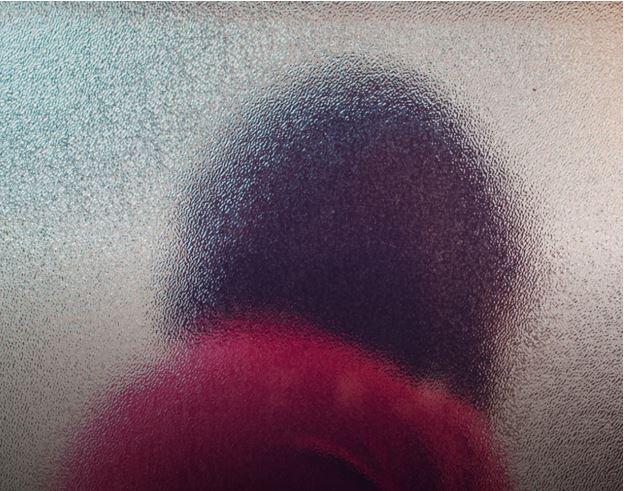 Helping Children and Adolescents with Mental Health Difficulties
UNLV Medicine's Mojave Counseling Youth Clinic offers assistance to some of Nevada's youngest patients.
Responses to the questions below reflect input from the entire mental health team at the Mojave Counseling Youth Clinic, which is under the direction of Dr. Alison Netski, chair of the UNLV School of Medicine department of psychiatry and behavioral health.
How are the challenges different between helping adults and helping children?
There are many differences to consider when therapeutically assisting children versus adults. Adults are able to express their needs and feelings verbally and voluntarily participate in their care. Children often struggle with describing their feelings, are fearful about sharing their feelings, fears, and aspirations with new people and struggle to understand their actions and challenging events in their lives.
Adults speak for themselves, while children often communicate with their actions or caregivers need to tell part of the story. That's why it's so important to empower children in the therapeutic process. Helping children by definition means helping their caregivers, whether they are biological parents, relatives, foster parents, adoptive parents, or group home workers. Caregivers are educated about mental health, and parenting practices that will be best suited for that child's condition, age, and temperament are encouraged. When providing therapy for children, the entire family system is engaged in the change process. Each member of the family impacts every other member; this in turn impacts the entire family system. When the child, or any other member, makes positive change, the entire structure and functioning of the family is improved.
What are some of the problems facing children?
Many individuals that walk through the door are impacted by trauma, abuse, and neglect. This includes youth who have been removed from their parents and placed into the foster care system.
It is important to quickly assess key elements when working with youth, including developmental age, their use of language, relatedness, and intellect. A large part of the population treated in the Mojave youth clinic consists of children who have experienced multiple separations, losses, and trauma, so it's important to proceed with open body language, open-ended questions, and other techniques that encourage the child to communicate. Including the complex system of multiple caregivers in the child's treatment plan is a challenge in youth mental health.
In this type of work, the clinicians remain neutral, not taking one family member's side in opposition to other family members and show compassion to all involved. A child's world encompasses multiple settings such as home, school, and peers and this needs to be considered. For example, a child who is violent at school may be witnessing violence at home or, often, in the case of foster or group home children, may have witnessed violence in a previous living situation from which they were removed. In that case, a plan is made with caretakers for the child to receive individual treatment, and for caretakers to receive information and coaching so the child receives "trauma-informed care," both in therapy and at home.
Who in the child's family is important to treatment plan?
It's important to define who is the family of each child. Three-generational genograms are drawn with the child to obtain family mental health histories, and from what a caretaker and child say, we get information about decision-makers in a family. Each important decision-maker in the family will affect the progress of the treatment plan. It is best at some point to meet all family decision-makers, and invite them to share in a child's treatment plan, with permission of the child's parent or guardian.
What role does poverty play in the challenges faced by children?
Children that are living in poverty tend to have less access to mental health services because transportation is often a barrier, especially here in Las Vegas. The public transportation system has a wide area of geography to cover and is limited. Families may lack transportation and the funds to take public transport. Those struggling in poverty often comment negatively on the time it takes them to get to a mental health appointment, and accounts for many missed or canceled mental health appointments.
Children that are living in poverty may have greater levels of stress and lack nutritional food intake, which exacerbates symptomatology for many mental health conditions, such as anxiety and depression. Growing up in poverty is one of the greatest dangers to healthy child development. Poverty is associated with child and adult mental health problems. In the U.S. there is a striking number of children living in poverty and not having access to mental health care. Studies show that extended exposure to poverty can contribute to worse economic and health outcomes. We are developing ways to reach out to the community to make them aware of our services, while at the same time trying to recruit providers to fill a crucial need for mental health care for children in Nevada.
Are medication and counseling both used in helping a child?
Medication is sometimes necessary, but rarely sufficient to help with mental health difficulties children have. It's important to first make diagnoses that include the biopsychosocial model and include development. Whatever "symptoms" caretakers report, it's important to pay attention to these and other parameters, not just telescope in on symptoms and potential medications to "treat" them.
What is the gratification that comes from working with children?
Working with children in mental health is such a gratifying experience, because one can get an improved understanding of the perspective of children. Early childhood mental health intervention leads to better lifelong mental health outcomes. It is gratifying to see a child have successes in therapy with smiling, laughing, being able to develop a trust relationship, and feel empowered in making positive change.
One of our child psychiatrists, Dr. Michelle Lisoskie, noted, "Children are magical — they see in individual ways and are willing to share their perspectives. They regularly make something out of nothing in my office, then tell me what it is. This is a difference between child and adult treatment — with children, we can start and go forward. If we can help them, especially in the primary grades, that can be life-changing. They have so much potential. We are rewarded by sharing in the successes of children and families that entrust us to team up with them for mental health care."
How does staff deal with heart-wrenching cases on a daily basis?
We emphasize a balance of work and home life. Staff members are always able to approach another clinician for input/advice when necessary. Another method of dealing with cases is to be part of a "clinical team." We reach out to our colleagues for support and suggestions. Supervisors and staff are available to process difficult cases and the experienced staff can relate to unsettled emotions to help one process and cope.
To make an appointment at UNLV Medicine's Mojave Counseling Clinic: (702) 660-UNLV