UNLV School of Medicine Achieves Latest Accreditation Milestone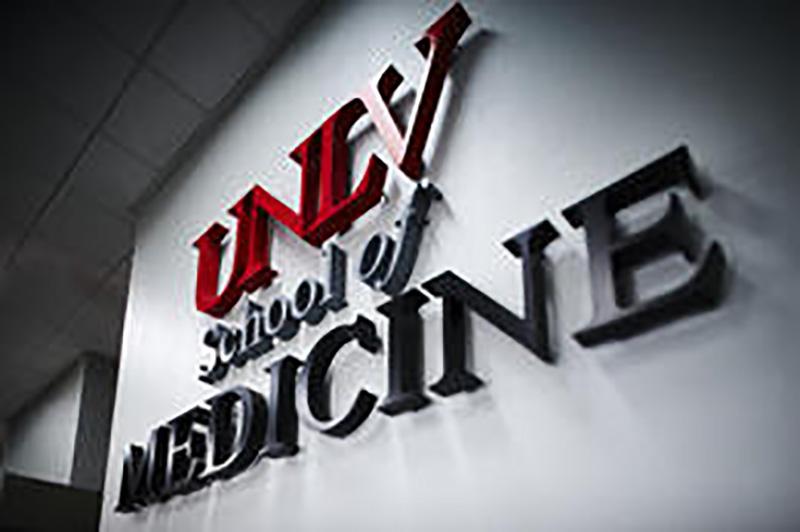 School granted provisional accreditation by Liaison Committee on Medical Education, remains on track to earn full accreditation by 2021-22.
The UNLV School of Medicine has reached a major milestone in its accreditation process, successfully completing the second of three steps that all new medical degree-granting schools must obtain before receiving full accreditation.
The school has been granted provisional accreditation by the Liaison Committee on Medical Education (LCME), the accrediting body for schools of medicine in the U.S. and Canada. It remains on track for full accreditation by the LCME in 2021-22.
"This is a proud moment for our university and for our community," said UNLV President Marta Meana. "Advancing to this stage in our accreditation is a testament to the hard work and planning by our faculty, staff, students, and the commitment by numerous community and state leaders to develop a thriving School of Medicine."
The LCME conducted a site visit in February, reviewing all aspects of the school's progress including its mission and leadership, infrastructure, curriculum, admissions, financial aid, and student success. The School of Medicine earned preliminary accreditation in October 2016, which allowed it to begin recruiting students for its charter class in 2017.
"By achieving this next level of accreditation, we've taken a critical step toward becoming the world class center for academic medicine we all envision," said Dr. John Fildes, dean of the School of Medicine. "I'm proud of everyone who worked so hard to get us this point, and I'm looking forward to continued growth for the school."
The UNLV School of Medicine is an emerging leader in medical education and innovative practice that is training future Nevada physicians, driving research breakthroughs, and elevating patient care for the community. The school is now recruiting its fourth class and currently has 180 students, 140 faculty physicians more than 300 medical residents and fellows.
The school also operates 17 specialty clinics throughout Southern Nevada, where experienced faculty physicians, fellows, and residents deliver care to more than 10,000 patients each month.
"Receiving provisional accreditation is a great achievement for the School of Medicine and UNLV," said Dr. Mark Doubrava, vice chair of the Nevada System of Higher Education Board of Regents. "The LCME sets a high standard and the team at UNLV has met that standard. The accreditation reinforces that the UNLV School of Medicine is on track and on schedule to graduate new physicians and meet the region's growing health care needs."
Earlier this year, the school's Graduate Medical Education program – which coordinates residencies and advanced training fellowships – earned full accreditation from the Accreditation Council for Graduate Medical Education.
Learn more about how the UNLV School of Medicine is changing the health care landscape in Southern Nevada at unlv.edu/medicine.