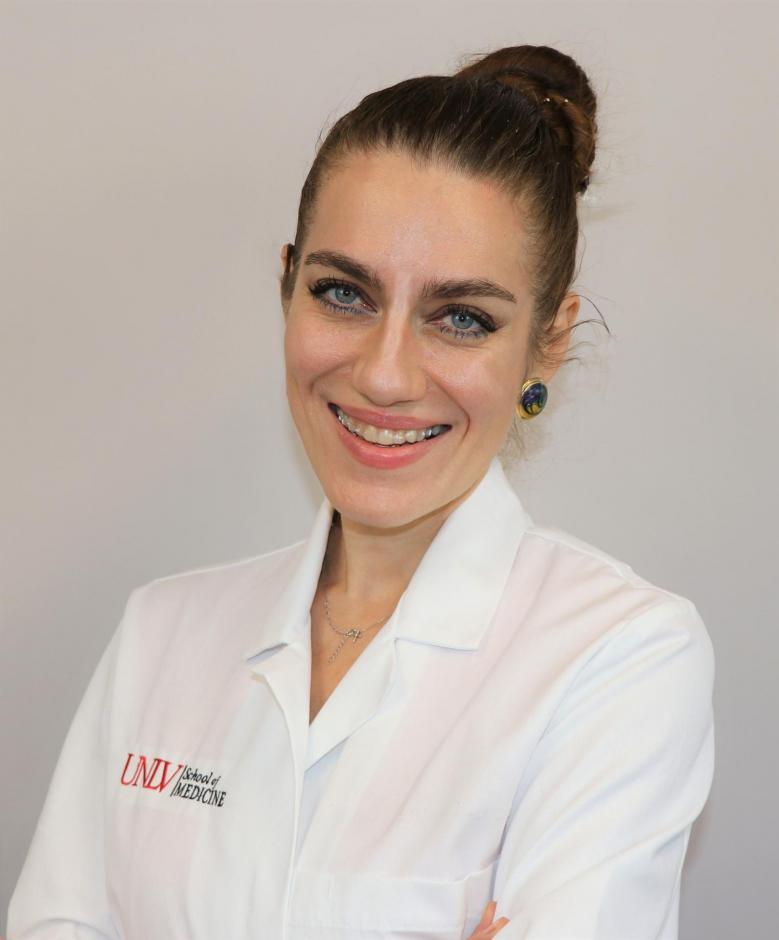 Ana Mrkaic, MD, PhD
Endocrinology
As an endocrinologist, Dr. Ana Mrkaic, an assistant professor in the Kirk Kerkorian School of Medicine at UNLV Department of Internal Medicine, treats the problems, diseases and medical conditions of the endocrine system, an intricate network of glands producing hormones that regulate various functions in the body.
She received her MD degree from the University of Nis in Serbia, where she also received a Ph.D. Her research — she has a special interest in fetal programming, pregnancy, infertility and gonadal hormones — has appeared in several peer-reviewed publications, including Obstetrics and Gynecology and the Journal of Maternal Fetal Neonatal Medicine.
Her Ph.D. thesis was on the impact of gestational diabetes on fetal heart remodeling.
Dr. Mrkaic completed a fellowship in endocrinology at the University of Arizona and her internal medicine residency at MountainView Hospital in Las Vegas.
She is fluent in English, Serbian and Croatian, and has a basic knowledge of both French and Spanish.