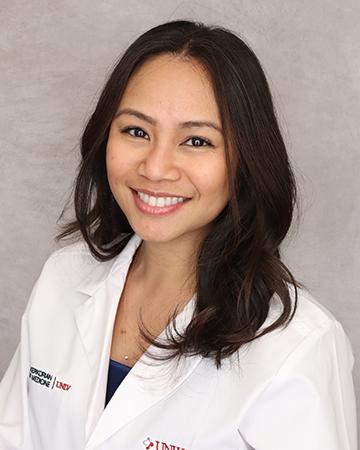 Brandi Alexander Jeffries, MD
Family Medicine
Dr. Brandi Alexander Jeffries, a graduate of Meharry Medical College in Tennessee, is an assistant professor in the Kirk Kerkorian School of Medicine at UNLV, Department of Family Medicine.
She completed her postgraduate family medicine residency at University Hospitals Cleveland Medical Center in Ohio and also completed postgraduate fellowships in primary care at Meharry Medical College and maternal child health at West Suburban Medical Center/PCC Community Wellness in Illinois.
Dr. Alexander Jeffries, who received her bachelor's degree from Vanderbilt University in Health and Society, is a member of the American Academy of Family Physicians.