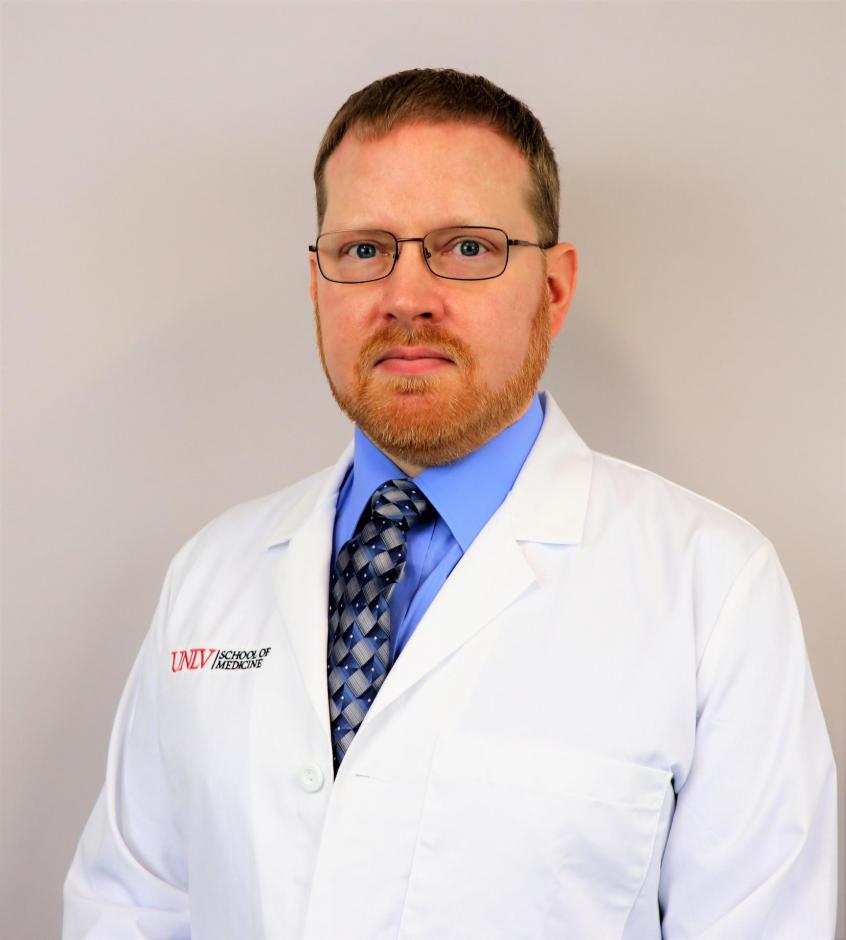 Brian Ward, MD PhD
Dr. Brian C. Ward, an assistant professor of surgery at the UNLV School of Medicine, is a general surgeon who treats patients with a wide variety of conditions, including hernias and diseases of the breast, stomach, colon, rectal, small bowel and gallbladder.
He also handles cases involving skin and soft tissue masses and disease.
Earning his MD from Indiana University, Dr. Ward completed his residency at UNLV in general surgery. He also holds a doctorate in biomedical engineering from Purdue University.
Dr. Ward's research has appeared in peer-reviewed publications that include the Journal of Surgical Research and BioMolecular Concepts.
His PhD research — he was named as the co-inventor on three patents for research done at Purdue — was on developing and testing an anti-inflammatory/anti-fibrosis molecule that was tested to prevent surgical adhesions in the abdomen.