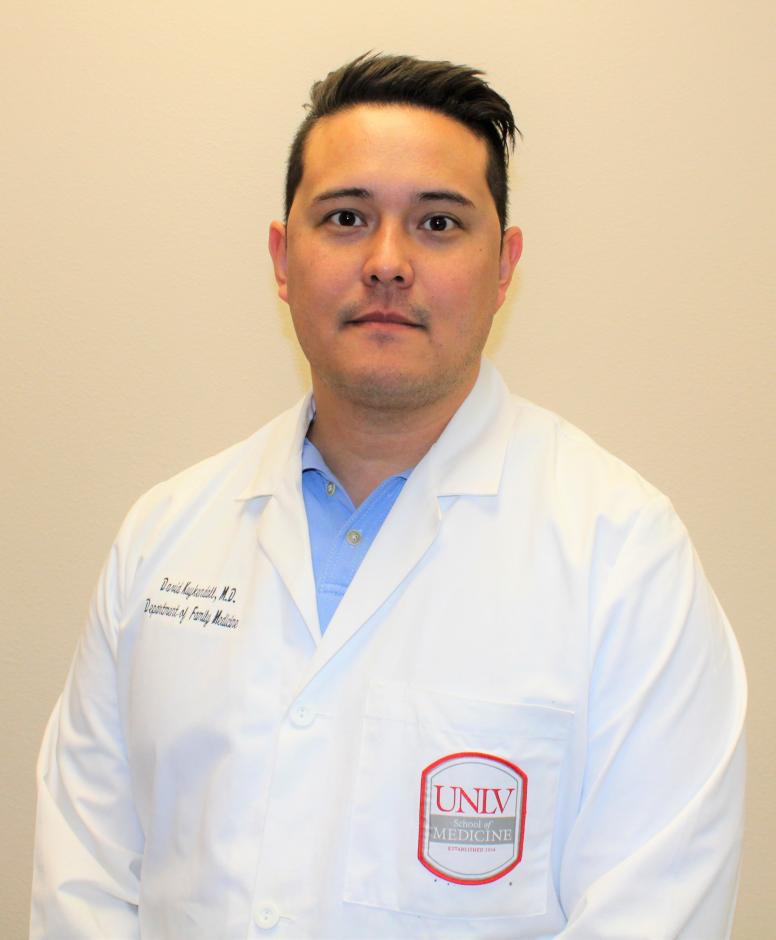 David Kuykendall, MD
Family & Community Medicine
Dr. David Kuykendall, an assistant professor with the Kirk Kerkorian School of Medicine at UNLV Department of Family and Community Medicine, is proud of his community-focused and volunteer activities, which include assisting with Volunteers of Medicine of Southern Nevada, the Nevada Obstetrical Charity Clinic and participating in the Nevada Radiation Exposure Screening and Education Program to identify people exposed to radiation at the Nevada Test Site.
Although he treats patients with a wide variety of ailments, he provides care for many with muscular, dermatological and cardiopulmonary issues. He views preventative health as fundamental to overall good health.
Kuykendall finds that a career in academic medicine at UNLV provides him with a "perfect balance" of personally treating patients and helping medical students connect what they learn to provide quality primary care. He says working within an academic institution allows him to remain up-to-date on current research and guidelines, which translates into providing better medical care.
He received his medical training at the University of Nevada School of Medicine Reno.