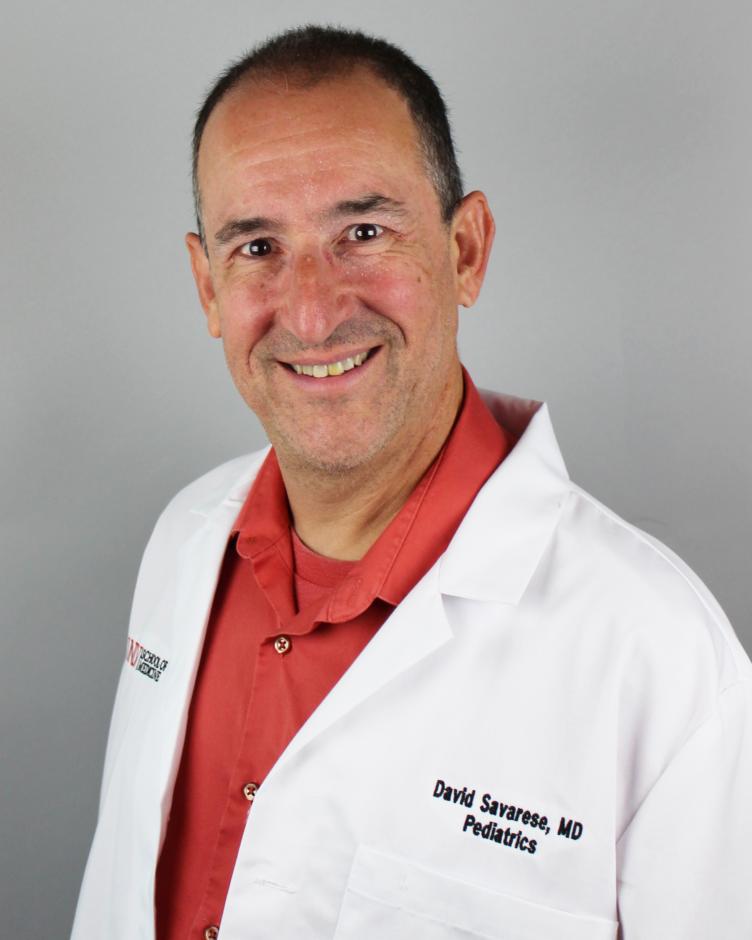 David Savarese, MD
Pediatrics
Dr. David Savarese, an associate professor in the Kirk Kerkorian School of Medicine at UNLV Department of Pediatrics, was director of a community health center in Connecticut that offered medical care, behavioral health care and dental health care to children and their families who were traumatized by the 2012 Sandy Hook Elementary School Shooting in Newtown, Conn. That tragedy took the lives of 20 children and six adults.
Having spent most of his career in the field of community health, Dr. Savarese believes the community health center approach to medicine is a good one because it offers patients medical and behavioral health care as well as dental treatment in one central location.
He supervises medical students as he provides care for children at the UNLV Health Pediatric Clinic.
"Parents often discover a lack of specialty care like child psychiatry, counseling and care for behavioral disorders, and there can be long waiting lists," he said. "I am trying to do whatever I can for these patients and their families. I was in their situation once, as a father of adopted children with disabilities. I learned about behavioral health and am comfortable in caring advocating for these children."
Dr. Savarese and his wife, a psychologist, have held educational seminars for parents on the topics of behavior and discipline.