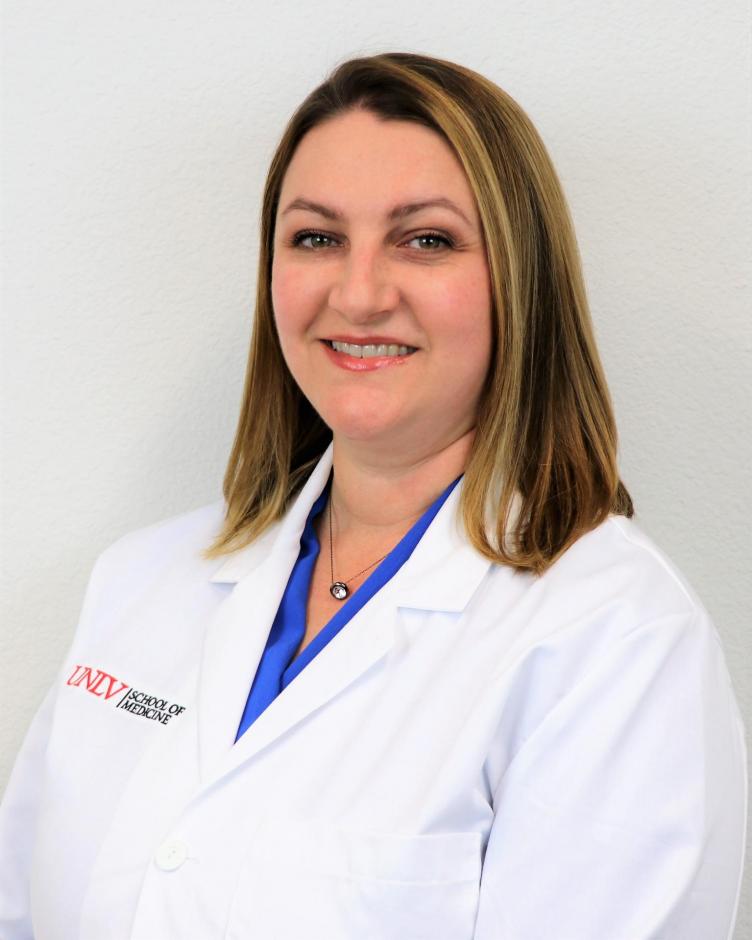 Jocelyn Burke, MD
General Surgery
Jocelyn Burke, MD, an assistant professor in the Kirk Kerkorian School of Medicine at UNLV Department of Surgery, specializes in robotic foregut surgery, with particular interest in hiatal hernia repair, anti-reflux surgery and surgery for gastrointestinal motility disorders, including achalasia and gastroparesis.
Dr. Burke, who also has a strong interest in abdominal core health that sometimes requires abdominal wall hernia repairs, earned her medical degree from the Warren Alpert Medical School of Brown University as part of the Dartmouth College-Brown University joint medical program. During her medical school training, she worked in the Dominican Republic for a year as part of an international collaboration between the Brown Department of Medicine and the Hospital Cabral y Baez Department of Medicine.
After completing her residency in general surgery at the University of Wisconsin, Dr. Burke also completed a fellowship in pediatric and adult surgical critical care at the Northwestern University Feinberg School of Medicine and trained in advanced GI and minimally invasive surgery through her fellowship at the University of Southern California Keck School of Medicine.
A member of the Robotics Committee of the American Foregut Society, Dr. Burke has published research in several peer-reviewed publications, including the Journal of Surgical Research and American Journal of Surgery.