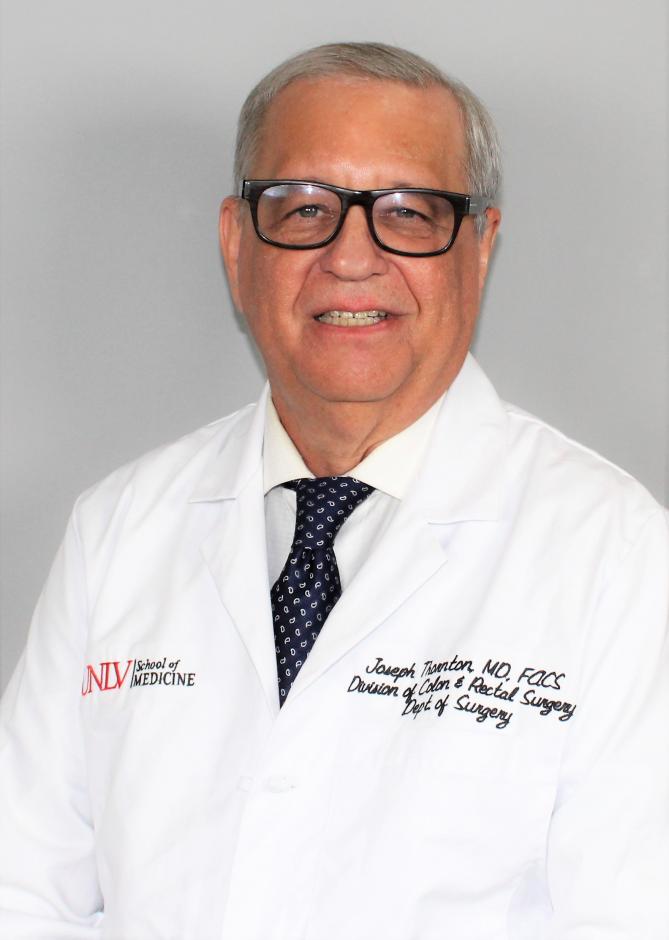 Joseph Thornton, MD
General Surgery, Colon and Rectal Surgery
Dr. Joseph Thornton, an associate professor with the Kirk Kerkorian School of Medicine at UNLV, has been a practicing colon and rectal surgeon in Las Vegas for more than 25 years.
A graduate of Meharry Medical College in Nashville who later did a colon rectal surgery fellowship at Cook County Hospital in Chicago, Dr. Thornton is board certified in colon and rectal surgery and a fellow of the American College of Surgeons and the American Society of Colon and Rectal Surgeons.
Most of his time with patients is divided between treating anal-rectal problems and performing endoscopes, although incontinence has become a recent focus.
He's a strong advocate of nutrition for good colon and rectal health and brought a prescription-free proprietary hemorrhoid treatment to market called Tush M.D.
Dr. Thornton is sure of two things: It's his job to make sure residents become the best doctors they can be, and University Medical Center is the safest place in Las Vegas to get a colonoscopy.