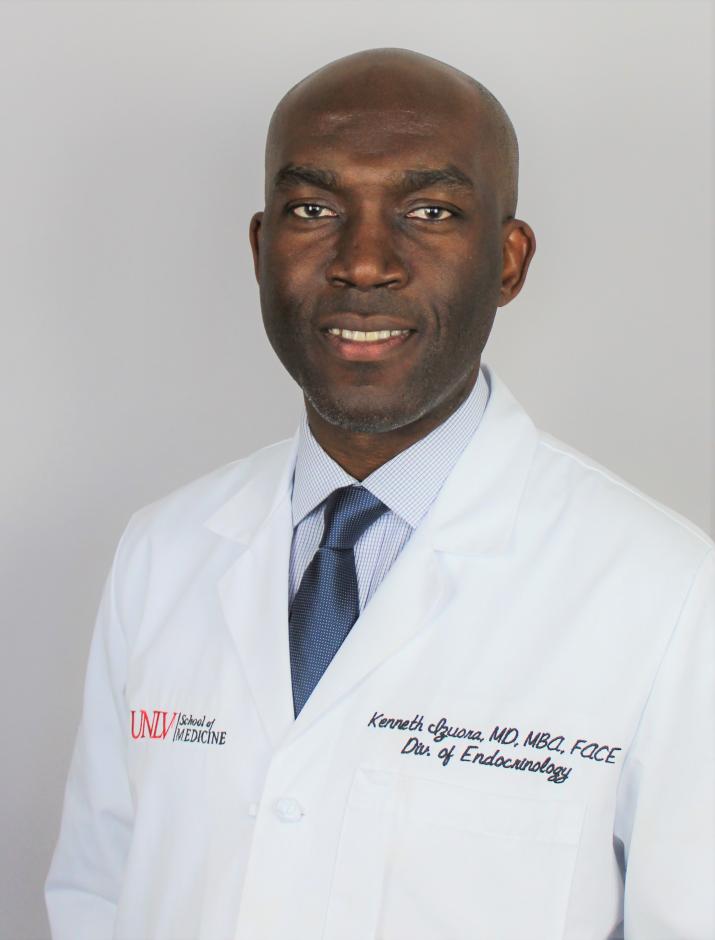 Kenneth Izuora, MD, MBA
Internal Medicine, Endocrinology
Dr. Kenneth E. Izuora, an associate professor in the Kirk Kerkorian School of Medicine at UNLV Department of Internal Medicine, believes it is vital that he uses his education to "make an impact on people's lives."
A graduate of the University of Nigeria Faculty of Medicine, he is board certified by the American Board of Internal medicine. Fellowship trained at Emory University in Atlanta, he specializes in endocrinology.
He has participated in numerous research projects on diabetes and its associated
complications. Recent research efforts include The Effect of Dental Loss on Hospital Outcomes in Patients with Diabetes – an investigator-initiated trial looking at the impact of dental health on overall health outcomes among hospitalized patients with and without diabetes.
Dr. Izuora serves as president of the Nevada chapter of the American Association of Clinical Endocrinologists.