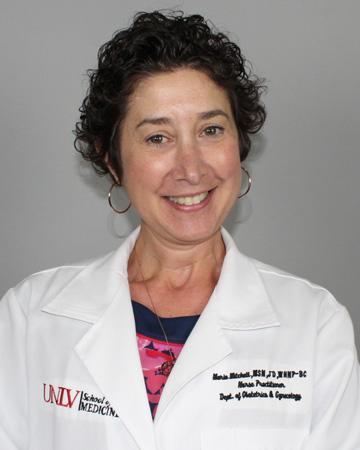 Lisa Durette, MD
Psychiatry & Behavioral Health
Dr. Durette, an assistant professor in the Kirk Kerkorian School of Medicine at UNLV Department of Psychiatry and Behavioral Health, serves as director of the Child and Adolescent Psychiatry Fellowship.
A graduate of the University of South Carolina School of Medicine, she completed both her general psychiatry residency and child and adolescent psychiatry fellowship at the Medical University of South Carolina.
Board certified in both general psychiatry and child and adolescent psychiatry by the American Board of Psychiatry and Neurology, Dr. Durette has been awarded Distinguished Fellow distinction by both the American Academy of Child and Adolescent Psychiatry (AACAP) as well as the American Psychiatric Association.
Dr. Durette serves as the Nevada delegate to the AACAP assembly and serves on both the AACAP Advocacy Committee and the Adoption and Foster Care Committee.
An advocate of children's mental health, Dr. Durette was appointed to the Governor's Commission of Behavioral Health. She also serves on the State of Nevada's Children's System of Care Behavioral Health Subcommittee.