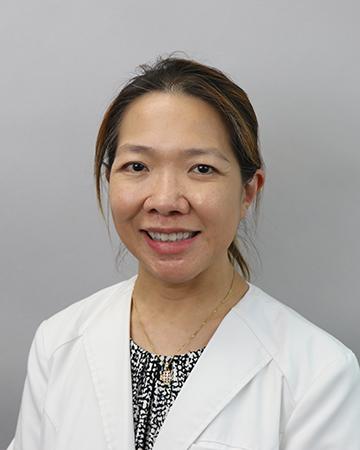 Lyanna Joy LaFredo, MD
Pediatrics
Lyanna Joy LaFredo, MD, who has practiced medicine for 16 years, mostly seeing the healthcare needs of underserved children, is an assistant professor of pediatrics at the Kirk Kerkorian School of Medicine at UNLV.
A graduate of the University of Philippines College of Medicine, Dr. LaFredo, who studied embryology at Chulalongkorn University in Thailand, did her graduate medical education residency training at the State University of New York at Buffalo.
The former medical director for Joshua Tree Pediatrics at Arizona's Kingman Regional Medical Center, Dr. LaFredo has a particular interest in children's development and mental health. She received training from Vanderbilt University on administering the Screening Tool for Autism in Toddlers and Young Children (STAT).
Dr. LaFredo also completed a mini-fellowship in pediatric psychopharmacology for primary care from the Reach Institute, a New York city nonprofit dedicated to ensuring that the most effective, scientific proven mental health care reaches all children.