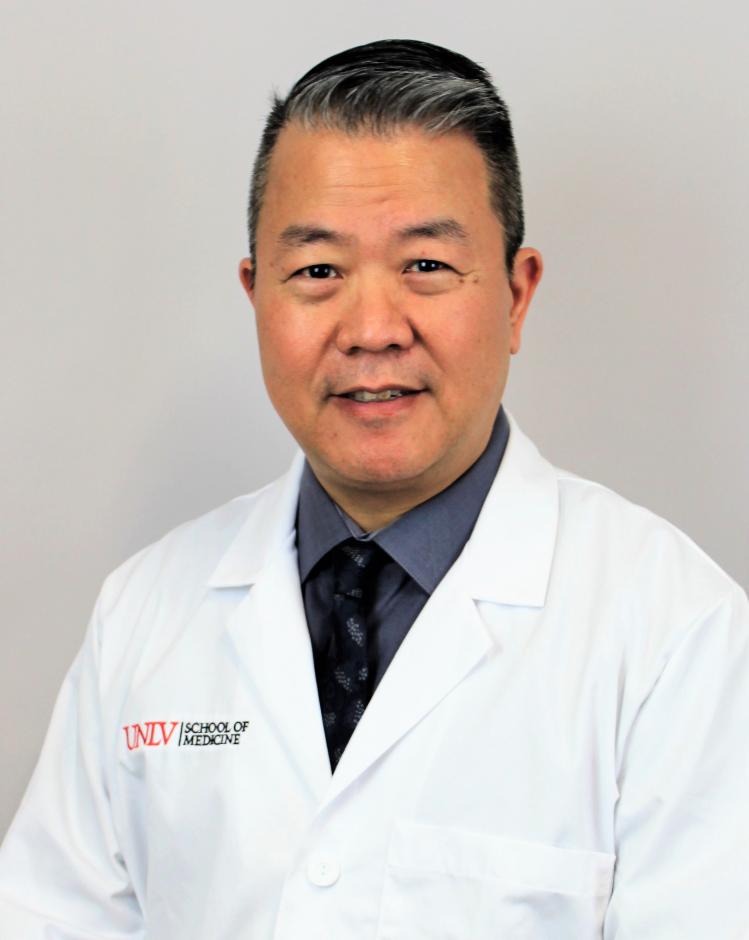 Matthew Ng, MD
Otolaryngology, Otology, & Neurotology
Dr. Matthew Ng, an associate professor at the Kirk Kerkorian School of Medicine at UNLV, is also residency program director for the otolaryngology-head & neck surgery residency training program. He specializes in otology-neurotology and lateral skull base surgery.
Specializing in otology-neurotology, Dr. Ng treats all forms of hearing loss, tinnitus, chronic ear infection, cholesteatoma, facial nerve disorders, dizziness, and imbalance, as well as tumors of the lateral skull base.
Dr. Ng, who performs cochlear implant surgery as well as placement of other implantable hearing devices, received his medical degree from the USC Keck School of Medicine. He was a research associate at the House Ear Institute Temporal Bone Morphology Laboratories (1989-1993). He completed his residency training in otolaryngology-head & neck surgery at Los Angeles County-USC Medical Center and neurotology fellowship at Johns Hopkins Hospital.
Dr. Ng served as a physician member of the State of Nevada Board of Hearing Aid Specialists. He is a volunteer otolaryngologist for the Southern Nevada Cleft Palate and Craniofacial Clinic.