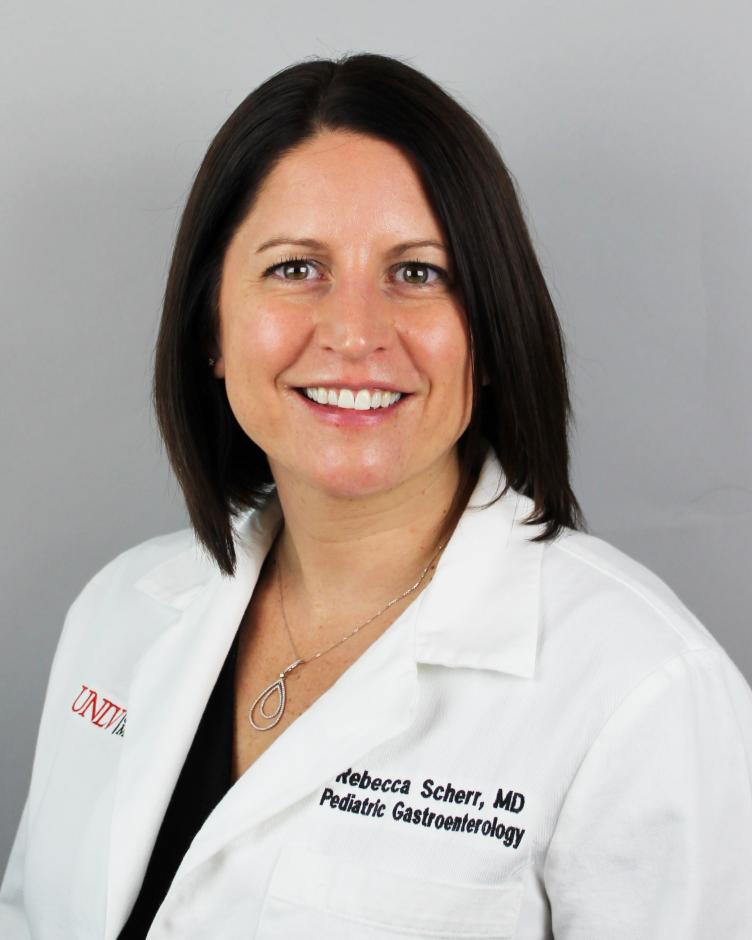 Rebecca Scherr, MD, MPH
Pediatrics, Gastroenterology, Hepatology, & Nutrition
Dr. Rebecca Scherr,an associate professor of pediatrics at the UNLV School of Medicine, is the division chief of pediatric gastroenterology, hepatology and nutrition.
She is also vice chief of pediatrics at University Medical Center Children's Hospital of Nevada.
Dr. Scherr treats patients with general GI concerns as well as complex issues including inflammatory bowel disease, liver disease and patients requiring nutritional support.
Prior to joining UNLV School of Medicine, she was actively involved in medical education at the University of Nevada School of Medicine Reno.
Dr. Scherr is currently a member on many high impact organizations focusing on improving health in the community, including serving on the board of directors of the American Heart Association in Southern Nevada and as president-elect of the advisory council for the Nevada State Program for Wellness and Prevention of Chronic Disease.
She graduated from the University of Nevada School of Medicine Reno and completed a Master's in Public Health at UNLV after completing pediatrics residency training at Emory University School of Medicine in Atlanta.