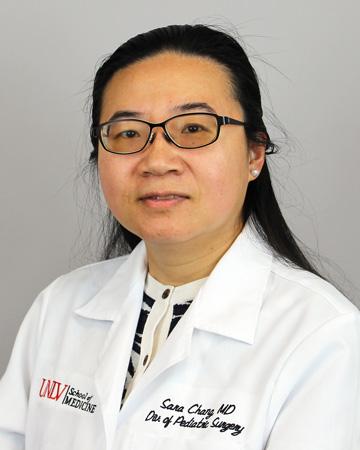 Shirong (Sara) Chang, MD
Pediatric Surgery
Dr. Chang, an assistant professor of pediatric surgery at Kirk Kerkorian School of Medicine at UNLV, is a board-certified general and pediatric surgeon.
Her areas of special interest include surgical disease of the newborn gastrointestinal tract, anorectal malformations, pediatric surgical oncology, minimally invasive surgery, and surgery for inflammatory bowel disease.
Dr. Chang earned her medical degree and completed her residency in general surgery at Baylor College of Medicine in Houston, TX. She completed her fellowship in pediatric surgery at University of Chicago Comer Children's Hospital in Chicago, Illinois.