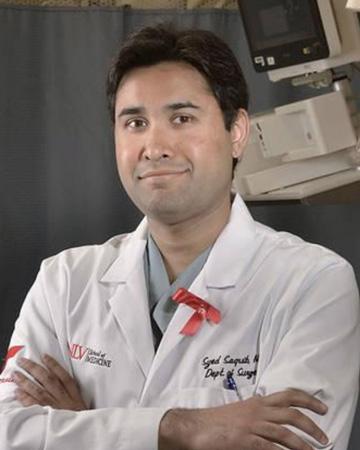 Syed F. Saquib, MD
Burn Surgery, General Surgery, Trauma and Surgical Critical Care
Dr. Syed F. Saquib, an assistant professor of trauma and critical care at the Kirk Kerkorian School of Medicine at UNLV, works at University Medical Center in Las Vegas, primarily in trauma, burns and critical care.
Heavily involved in UMC's Lions Burns Care Center, he works closely with fellows, residents, and students in providing the best patient care possible.
He graduated from medical school at The Ohio State University. He completed general surgery residency training at State University of New York (SUNY), Buffalo. He then went on to complete two fellowships: burn surgery at John's Hopkins University and trauma/critical care at University of Florida-Jacksonville.