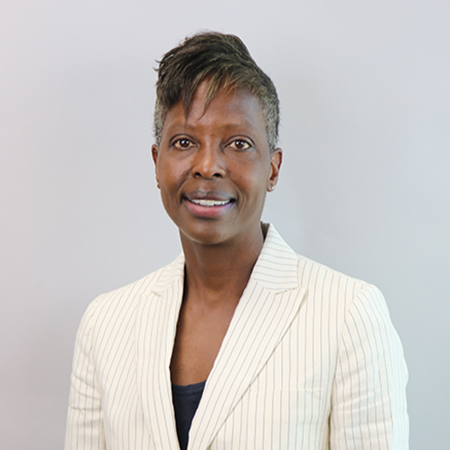 Yvonne Marie Carter, MD
Thoracic Surgery
Yvonne Marie Carter, MD, a thoracic surgeon who earned her medical degree at Columbia College of Physicians & Surgeons in New York City, is an associate professor and thoracic surgery section chief in the Kirk Kerkorian School of Medicine at UNLV Department of Surgery.
Dr. Carter grew up in Southern California, attending the University of California, Berkeley, where she completed her undergraduate education with a major in physiology-anatomy. She completed her general surgery training at the University of Washington and her cardiothoracic surgery training at Ohio State University before going on to train more extensively in cardiothoracic surgery through fellowships in: general thoracic surgery at the University of California, San Francisco; cardiothoracic surgery research at the University of Washington; and thoracic transplant surgery at Duke University.
Beginning her 16-year surgical career as an assistant professor of surgery at Georgetown University, Dr. Carter developed a niche there in pediatric thoracic oncology. With significant experience in robot-assisted thoracoscopic surgery, she has been involved in medical education throughout her career, developing training simulators and fostering the research efforts of surgical residents. She has authored articles in peer-reviewed cardiothoracic journals and presented at annual academic meetings, including the Society of Thoracic Surgeons and Association of Academic Surgery.
Dr. Carter's extensive training in cardiothoracic surgery includes thoracic oncology and heart and lung transplant surgery. She has a special interest in the surgical management of respiratory failure and also holds particular interests in: minimally invasive thoracic surgery in adults and children; mechanical circulatory support for respiratory failure; and addressing healthcare disparities in thoracic oncology.
A marathoner who also enjoys snowboarding, Dr. Carter serves on The Thoracic Surgery Foundation Research Committee, which supports the investigative efforts of surgical scientists.