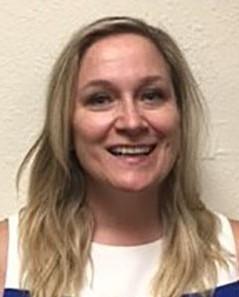 Kathleen Wild, LCSW
Psychiatry & Mental Health
Kathy has 28 years of experience in the field of mental health and has been practicing as a therapist for the past 13 years. She has treated children, adolescents and adults with a variety of mental health concerns, including extensive work with youth in the foster care system. Her background includes treating individuals who have experienced trauma as well as supporting caregivers of children exposed to trauma.

In addition to providing therapy services, Kathy has served in clinic coordination and management positions for the last four years. She has received specialized training in numerous therapeutic approaches, including Trauma Informed Care, Psychological First Aid, Cognitive Behavioral Therapy, and Eye Movement Desensitization and Reprocessing. She is also a certified trainer in Together Facing the Challenge.
Kathy holds a Bachelor's degree in Social Work from the State University of New York, Buffalo and a Master's degree in Social Work from the University of Nevada, Las Vegas.
Since 2016, Kathy has provided specialized behavioral health education to family physicians in their residency programs. This has included residents from the University of Nevada, Reno, School of Medicine, and currently includes the University of Nevada, Las Vegas, School of Medicine.
In 2017, Kathy assisted in coordinating therapeutic services after the Route 91 shooting. She continues to offer support in this capacity.
When not working to support the mental health community, Kathy enjoys reading, yoga, watching the Golden Knights, and spending time with family. She is very excited to be on the wait list to receive a Golden Retriever that will be trained as a therapy dog.