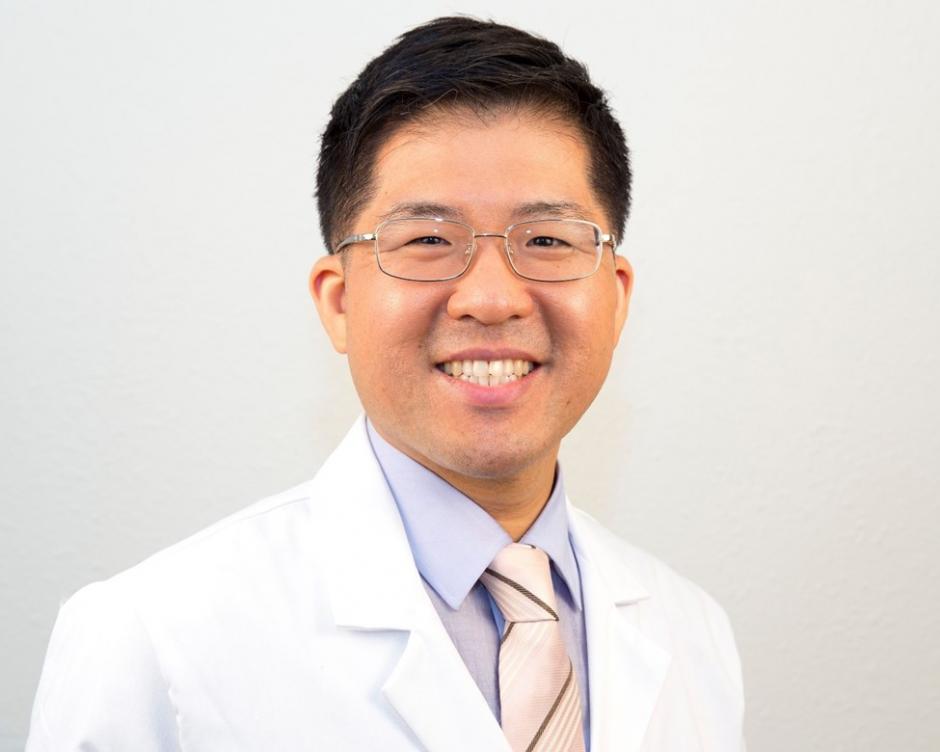 Ji Won Yoo, MD, MS
Internal Medicine, Geriatrics
Ji Won Yoo, MD, is the Nevada Interprofessional Healthy Aging Network Program Director and Assistant Professor in the Department of Internal Medicine at the Kirk Kerkorian School of Medicine at UNLV. Nevada is a very popular place to retire, especially, with the baby boomer generation. At the same time, the number of providers of medical care in Nevada has not kept pace with the overall population and specifically, not with the geriatric population. For example, Nevada ranks 48th out of 50 states in primary care provider shortage. As we age, care often becomes more complex. Health systems are not prepared for this complexity and as a result, older adults can suffer a disproportionate amount of harm in the care of the health system. Since 2016, Nevada has been ranked #1 out of 50 states for the number of suicide deaths of older adults 65+ due to a statewide gaming enterprise and a lack of support systems for those with mental health conditions.
To overcome these challenges, NIHAN (www.NIHAN.care), a five-year $3.75 million Geriatrics Workforce Enhancement Program awarded by the Health Resources and Services Administration of the U.S. Department of Health and Human Services began in 2019. The NIHAN Program is strengthening geriatrics within primary care in Nevada's aging communities by developing a strong and high-quality healthcare workforce, harnessing patient/family engagement, and improving overall health of older adults in Nevada.
As the NIHAN Program Director, I oversee the development of interprofessional education training program to enhance an integrated geriatrics healthcare workforce including primary healthcare professionals, students, faculty, physicians, older adults and their caregivers. The NIHAN's training programs educate the workforce to apply the evidence-based 4M's framework (Medication, Mentation, Mobility, and What Matters) to daily practice as a set, to improve health outcomes of older adults and to promote Age-Friendly Health Systems and Dementia-Friendly Communities in Nevada. At UNLV SOM, NIHAN is collaborating with community partners Cleveland Clinic Lou Ruvo Center for Brain Health (dementia-related matter), Nevada Adult Day Healthcare Center (alternatives to nursing home placement), William Bee Ririe Rural Clinic in White Pine County (rural health center), and Volunteer in Medicine of Southern Nevada (serving economically disadvantaged population) to transform primary care sites to improve clinical health outcomes in older adults through the NIHAN interprofessional training programs and deliver of best practice health care services to healthcare professionals and direct care providers at urban and rural underserved community health organizations and primary care providers.
Dr. Yoo, as a primary care doctor, provides inpatient, long-term care, and ambulatory care services. He serves as the Program Director of the UNLV SOM Geriatrics Fellowship, supported by the Nevada Governor's Office of Science, Innovation, and Technology. One-way Dr. Yoo engages the community engager is by participating in the Enhancing Asian American Communities in Palliative Care Program funded by the Patient-Centered Outcomes Research Institute at the UNLV, School of Public Health (SPH) with Jay J. Shen, Ph.D., Associate Dean.
Dr. Yoo, as a physician scientist, participates in multidisciplinary research to develop and validate drug overdose and suicide attempt risk prediction models among older adults with mental health conditions and co-prescription of opioids and benzodiazepines with Jay J. Shen, Ph.D., UNLV SPH, Seong Park, Ph.D., UNLV Greenspun College of Urban Affairs, and Mingon Kang, Ph.D., UNLV Computer Science Engineering. In addition, his recent clinical and research focuses on digital communication, healthcare, and social capital in community-dwellings of older adults with limited health literacy in Nevada in an era of COVID-19 pandemics.
Dr. Yoo received MD from Korea University, Korea, completing graduate medical education at the University of Michigan (Clinical-Geriatric Medicine) and advanced post-doctoral training at the Geriatrics Research Education Clinical Center of Veterans Affairs Ann Arbor Healthcare System (Health Service Research and Gerontology Education).