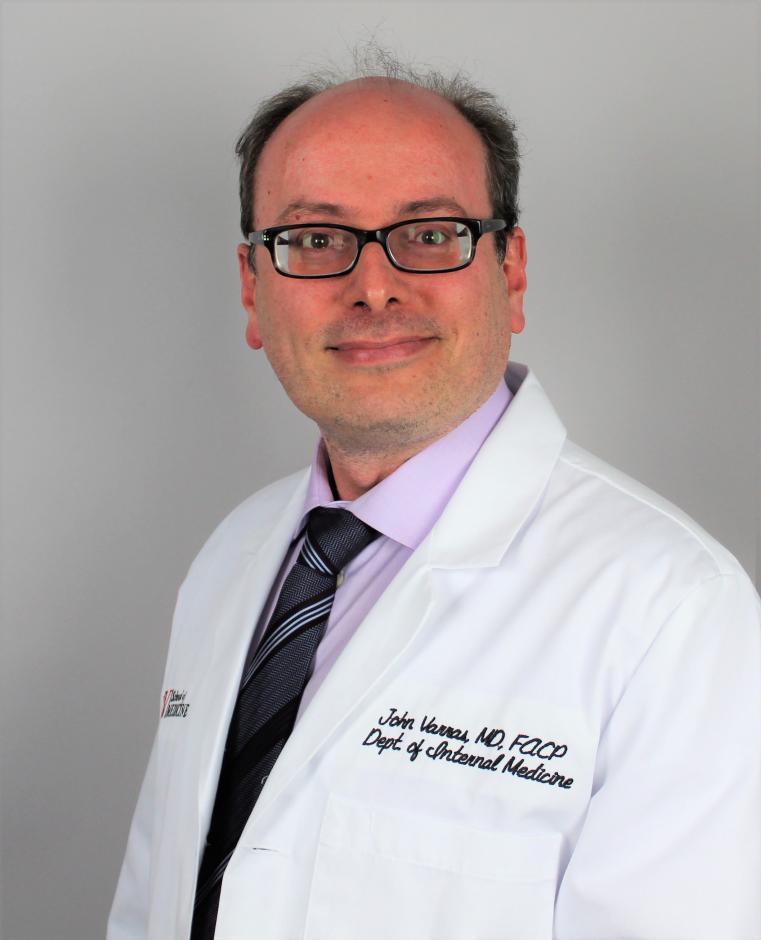 John Varras, MD
Internal Medicine, Diabetes and Weight Management
Dr. John Varras, is a professor at Kirk Kerkorian School of Medicine at UNLV Department of Internal Medicine. He attended medical school at Creighton University in Nebraska, where he also completed his residency.
He is the former chair for the department of internal medicine at the University of Nevada Reno School of Medicine. Under his leadership, the department of internal medicine expanded the size of the residency training program and started three new fellowships in cardiology, gastroenterology, and pulmonary and critical care.
Dr. Varras is board certified by the American Board of Internal Medicine.
He provides primary care and is the medical director of the UNLV Weight Management Program. His clinical interests include primary and secondary prevention of heart disease, management of diabetes, and overall cardiac risk factor management.
Dr. Varras has been voted as a "Top Doctor" by Las Vegas Seven Magazine from 2014-2017 and in 2009 by Desert Companion Magazine. He has received the Harris W. Knudson Teaching Award for teaching residents.