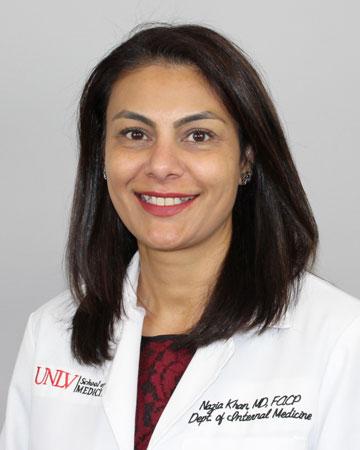 Nazia Khan, MD
Internal Medicine
Dr. Nazia Khan, an assistant professor in the Kirk Kerkorian School of Medicine at UNLV Department of Internal Medicine, received her medical degree at Dow Medical College in Pakistan.
Board certified in internal medicine by the American Board of Internal Medicine, she completed a residency at the University of Nevada Reno School of Medicine.
Her research includes work done at the LDS Hospital Cardiovascular Research Division in Salt Lake City, UT.
During the 1990s, she did volunteer work in Pakistan, helping to provide free medication, diagnostic investigations and screened blood to poor and needy patients..