In the News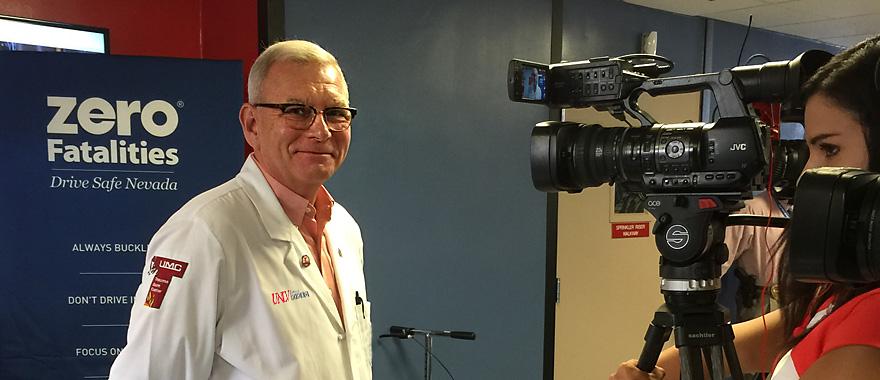 Good things are happening at UNLV Health, the medical practice where Kirk Kerkorian School of Medicine at UNLV doctors treat patients.
Here you will find the latest news stories and contact information for media relations. Our media relations team is available to assist with news inquiries involving UNLV clinics, doctors, patients, and programs.
If you are a journalist looking for more information about UNLV Health clinics, or the Kirk Kerkorian School of Medicine at UNLV, our media relations team can help you with:
Setting up interviews with our expert physicians and other healthcare professionals
Access to our facilities for reporters/photographers/videographers and news crews.
We look forward to working with you. You can find more information about UNLV Media Policies, or contact our manager of media relations, Mr. Paul Joncich at (702) 895-1696 for stories about our doctors and medical clinics.